This book review was written prior to this website transitioning to AI-written reviews by Buddy the BookBot. This review is the opinions of Kirstie, the human.
Hm. I've never read any other of Dorthe Nors work, but being a Man Booker Prize Shortlisted author, I figured I wouldn't have anything to lose by reading a bit. And especially this one which was recommended to me for its 'unique writing style' and 'depth'.
If this is depth then I'm a fucking tunnel to the centre of the earth. The writing style is certainly unique, I'll give them that, but only in a way that makes it almost impossible to read and enjoy. All paragraphs are a single line. All are third person muses. Here's a random fragment for your delectation:
"Minna goes back upstairs.
Minna scrubs herself.
Minna goes to bed.
Minna can't sleep.
You never know with demons.
Demons are parasites.
Parasites need individuals.
Minna knows that."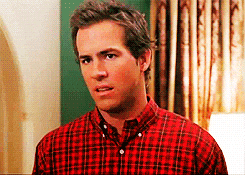 And on and on it goes. Yes, this is a writing style you will rarely see in novels, mostly because it is exhausting to read and feels more like a languid, incoherent poem. I feel like there is certainly room for experimentation when it comes to the style of writing, but this feels like uniqueness praised above all consideration for ease of reading.
But, I must say, I am dramatically outvoted here. Reviews online absolutely adore this novella, crowning it as 'funny' and 'existential' – but I genuinely felt like my brain was bouncing off the top of it, never really getting the opportunity to soak myself in the language or the storyline because the style was so off-putting to me. Also, I have no idea what people found funny about it – I can't even find a sentence that I'd consider humorous. Is this it for me? Have I lost my funny bone?
Chuck Palahniuk has a saying: "Be clever on someone else's dime. Being clever will never make your reader cry, laugh and probably won't break their heart." And this was what I was thinking throughout this novella. Really, there was just no heart.
The main character, Minna (a name burned into my memory because it was used thousands of times, in every sentence) is a 40-ish year old composer who feels that she can't finish her work because she doesn't have a space to practice. She's not got children (apparently very important), or a love (Lars dumps her at the start of the book), or a life's purpose. She feels utterly spent by the lives of everyone around her, and can't find a free space to just be herself (get it?) or find her own voice.
So Minna decides to take a little trip, with work by Ingmar Bergman tucked underneath her arm. There's a lot of quoting of Bergman in this novella, and the fact that there is a section at the end for explanations of quotations in the text just indicates to me that Nors is trying to be too clever and it just completely took me out of the storyline.
The themes are clear, the metaphors obvious and the reasons for each scene are spelled out for us, but it all felt a little bit condescending. Which in my opinion is a great way to alienate your reader. As a result, I didn't really care for Minna, or care that she is working towards finding her happy ending. But safe to say, I now know what kinds of writing styles aren't for me as a reader!
---
What do you think? Am I being too harsh? Let me know if I should read a different Nors book. Or give it a read yourself!