This book review was written prior to this website transitioning to AI-written reviews by Buddy the BookBot. This review is the opinions of Kirstie, the human.
It'll change you, if you let it. Content warnings for rape, misogyny, abuse, eating disorders.
A bit of backstory: I'm a writer who spends more time on YouTube than she spends reading books. T'isn't good, my dudes, and it's a bad habit.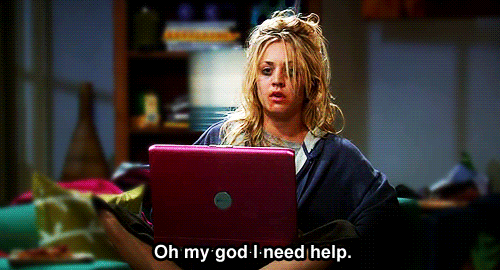 But I can't be too mad, because without it I never would have discovered slam poetry (yes, I was a depressive student flower who never saw the outside of her dorm room, let alone an open mic night). More specifically, I got to know the Button Poetry YouTube channel. If you haven't heard of them, do yourself a favour and treat your ears here.
I took a long hiatus from reading poetry. About a decade in all.
I experimented with some Roald Dahl and Shel Silverstein as a child, grew into the Romantics like Shelley and Byron at university before really just stepping away from reading it entirely. I do have a violently thumbed Dorothy Parker collection which was really the only voice in poetry I felt I could connect with for a long time (in my angsty teenage-and-forever years) – but other than that, I felt no need to find new poetry to fall in love with.
I even missed the Rupi Kaur float and ticker-tape parade, when clichéd Tumblr poetry made a comeback in the form of real, actual books.
An ex of mine jumped into it for solace when we broke up and suggested I do the same – possibly not understanding that I couldn't eat or sleep for weeks, let alone read a poetry collection.
I'm not a fan of Rupi Kaur (and talking about her poetry makes me mad because I BOUGHT the damn thing), but then again I've not sold 2.5 million copies of a book worldwide, so I should probably just shut my damn mouth.
But I digress. Instead of steaming down the negativity track, I want to talk about the incredible poets who are continuing to change my life and perspective now – including Blythe Baird.
---
I was rolling around in bed one evening, trying to find a soundtrack to not-write by, and I clicked on the fantastic Ethan Smith, performing his poem: "A letter to the girl I used to be". My queer friends – you'll need a tent-sized hankie for that one. It is raw, and beautiful.
And for the first time, I experienced what it was like to feel the rhythm of a poem when it DOESN'T rhyme (which I'd honestly always hated).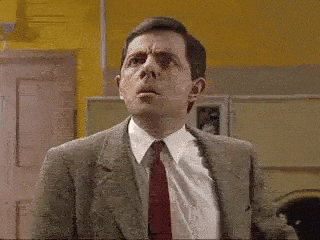 Up until that point, my experience had just been annoyance: "What the fuck is the point of a poem that doesn't rhyme? What's a bunch of motivational quotes slopped together in a collection? You're just SAYING WORDS and formatting it so it has a bunch of white space!!!"
I admit I had a lot to learn. Suddenly I was hearing poems spoken aloud, the way the artists wanted me to. I fell down the rabbit hole of slam poetry and I lost DAYS to it. I think I might have watched all the slam poetry that currently exists on YouTube, in fact.
One of the poets that stood out to me the most was Blythe Baird. She delivers her poetry with an emotion that's only rivalled by Rachel Wiley (standby for another review in the future!), Melissa Newman-Evans and Rudy Francisco, and what interests me the most is how unapologetic they all are for the subject matter she delivers. It's tough stuff and Bythe's in particular includes comments on feminism, rape culture, coming out, eating disorders, and calling out parents, friends, and authorities for oppressive behavior.
Her poems perhaps don't contain the same level of detailed imagery as other poets such as Olivia Gatwood, but by god, she really doesn't need it to make an impact. It's infused with honesty and emotion beyond anything else I've ever read.
So – the collection: "If my body could speak."
It did two things to me – it hit me right in the poetry-isn't-poetry-unless-it-rhymes backbone and broke it in half, and it filled me with second-hand confidence as both a woman and someone who identifies as 'queer'. There was a painful recognition of my own experiences in hers, and a feeling that exposing our secrets to fresh air and allowing them to rot in public rather than festering in a Tupperware box might actually help us find – god forbid – some beauty in them.
I haven't found sources of her responding to any reviews of her writing style, but the way that she responded to criticism of her subject matter speaks volumes about the importance of what she's writing, and why it needs to exist in the first place. It was, with a longer poem, simply titled: "Yet Another Rape Poem: In response to criticisms I received for writing too many poems about rape."
---
I have too many favourites to list just one of her poems, so allow me to make a small list of the best, add in an experience or two of my own where approps' and I'll link to the videos wherever you can find her reading them to you:
"Balancing"
This wonderfully short poem stuck out to me at a time when I was trying to re-address a problem I've had my whole life – that I have difficulty being present. My memory is fucking appalling and the likely reason for that is because I'm always in my head. I'd started on two new habits that morning: I'd meditated and I'd set an alarm every hour to look up from my desk and try to re-plant myself in reality. It was pretty much working.
That same day, I was told about a queer female couple who were attacked on a bus in the UK, after being subjected to kissing taunts. That same day, I was also catcalled on the way to the swimming pool by a man who asked me: "Can I slide into your DM's?" and when I didn't respond, called me a "miserable fucking bitch." That same day, at the pool, I saw a young girl being taunted by other girls over her costume and I didn't know how to help her without making it worse.
Sometimes the world is full of micro-shit. And though the major-shit can turn our world upside-down, the micro-shit makes up our day-to-day understanding of the world, and it chips away at us over time. It's not a positive poem, and it presents almost as a question, but it summed out perfectly how difficult I found that day, trying to be present and also happy. In a way, knowing that someone else got that made me feel better.
"Pocket-sized feminism"
"Relapse"
"I didn't always salivate over skeletons"
"The way I was taught to love"
"An invitation"
"The lesbian re-evaluates"
Honestly, the only poem in this collection that I disliked was: "What I couldn't explain via text". And I think that's because it felt unusually hollow and cliché, reminding me a lot of Rupi Kaur's writing. But with 80 pages of good poetry, I can forgive 1 bad one.
So yes, get this collection and love it. Thumb it.
---
Fellow readers, have you got a poetry collection recommendation for me? I'm looking for some new stuff to sink my grinding-anxiety-poet-teeth into. Comment below!